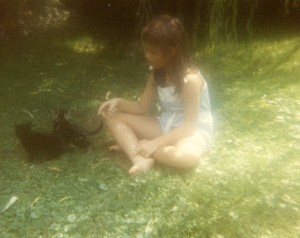 I am a Montclair NJ based lifestyle photographer who works on location using natural light. As a mother to four, I love listening to and learning from youth. Collecting and curating authentic and truthful bits of childhood and life has become my vocation.
My story as a photographer begins with my mother. I spent countless hours flipping through her family photos savoring each one. She captured our lives with an honesty and love that I seek now in my own work. Please picture little me with my blue Fisher-Price camera photographing kitties.
Sessions are all about fun and family time. I focus on your kids and establish trust through chat and play. I take candids as I go, working organically, arranging posing as needed.
I believe my photography serves to celebrate love, family and memory for you and for generations to come.  Being able to hold an image of your past, to display it on a wall: there is nothing else quite like it. It would be my honor to help you transform living family moments into lasting family treasures.